Santa Shops For Hawaiian Shirts at Beanteacher.com!
Christmas Hawaiian Shirts For Santa
Well, we're pleased to say that the most discriminating shoppers surf over to Beanteacher.com to find the finest Hawaiian Shirts, Bowling Shirts, and more.

Santa himself paid us a visit recently, while shopping for Christmas Hawaiian Shirts, and here's what he had to say: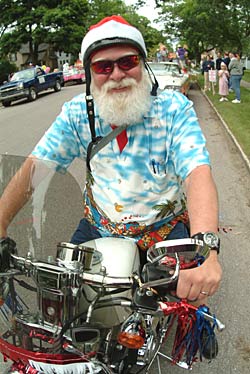 " I have never been so pleased with service or quality as I have with the shirt that I purchased from Beanteacher.com.

Santa Claus is a fussy shopper. This is obvious in his choice of motorcycles (Harley Davidson of course) and Hawaiian shirts (Beanteacher of course).
To promote the release of the new book "The Bird in Santa's Beard", Santa himself purchased a unique shirt that featured himself in a woody station wagon being pulled by a team of dolphins. The shirt arrived on time and in perfect condition for use in the Touchstone Energy Junior Royale Parade in Traverse City, Michigan. This parade is the single largest children's parade in the world.
Posing proud with his Harley and his Beanteacher shirt, Santa won the acclaim of the crowd. Thanks, Beanteacher, for the great shirt and the wonderful service."

Santa Claus &
Jeffery Schatzer
Michigan, USA

Here's a photo of Santa himself, wearing a Christmas Hawaiian Shirt from Beanteacher.com, enjoying his Summer roaring through the Traverse City Michigan Touchstone Energy Junior Royale Parade on his Harley: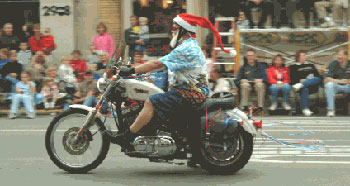 And another photo of Santa giving fans a closeup view of his Tropical Hawaiian Christmas Shirt from Beanteacher.com: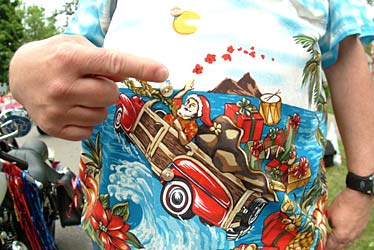 Santa sure is one cool dude, isn't he? We thank him for allowing us to post these photos - he's welcome to come back to our online store any time!
Please note that Santa's associate, Jeffery Schatzer has written a delightful Christmas book, entitled "The Bird in Santa's Beard". It's an enthralling tale, beautifully illustrated and lavishly photographed. We think it would make a great stocking stuffer for kids and adults alike.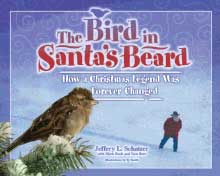 We know. We bought and own a copy ourselves!
If you'd like to buy one for yourself, you can visit Jeff's site, or visit this page for a list of local and internet retailers.
Thank you, Jeff.
And most of all, thank you, Santa Claus!

Aloha!

Lisa & Neal
Beanteacher Hawaiian Style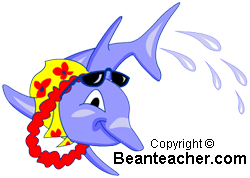 Santa Photos Copyright © Jeffery L. Schatzer, Used With Permission